Articles
Solving the human sustainability problem in short-termist societies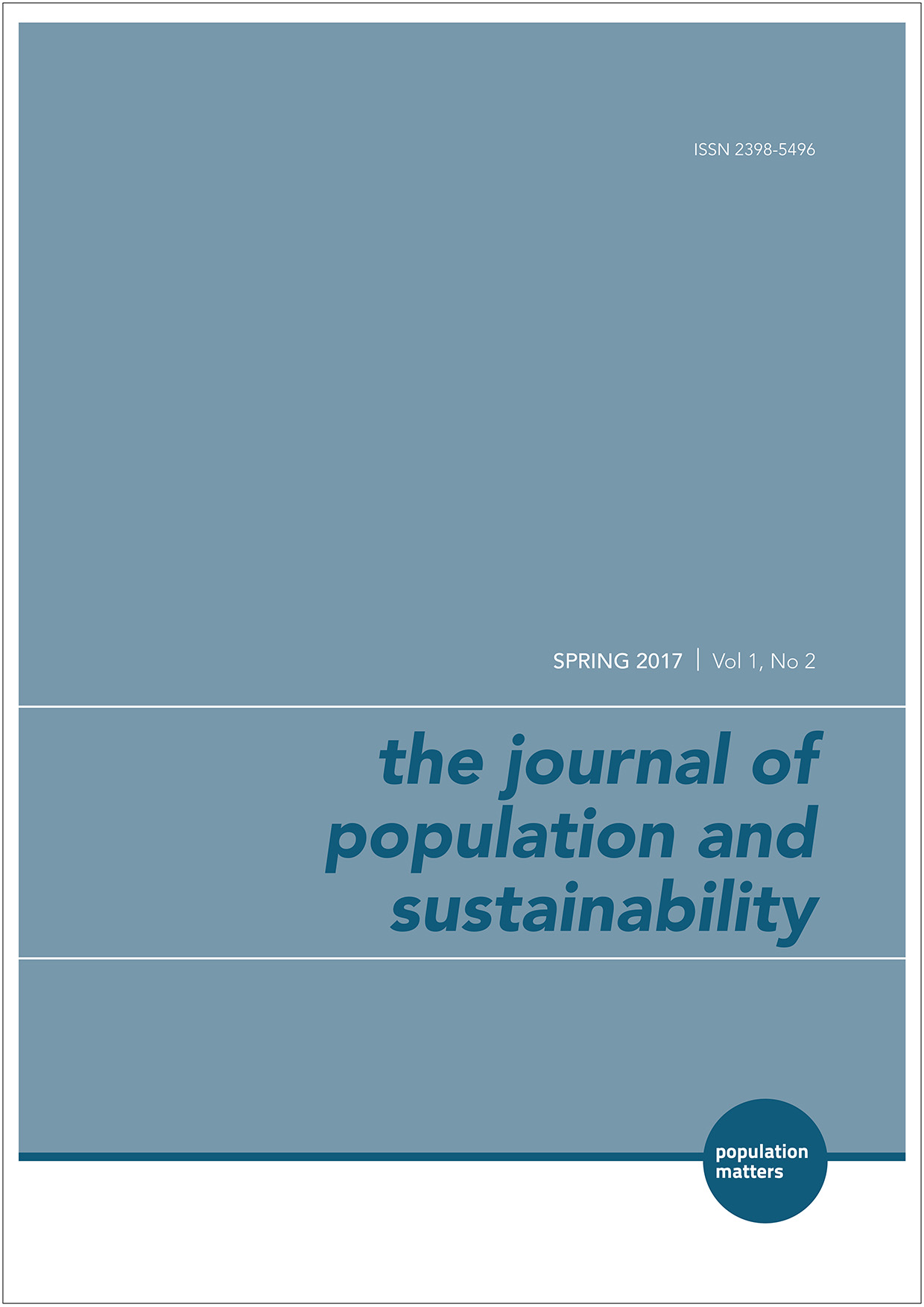 Published 2021-06-16
Keywords
How to Cite
Maxton, G., & Randers, J. (2021). Solving the human sustainability problem in short-termist societies. The Journal of Population and Sustainability, 1(2), 11–21. https://doi.org/10.3197/jps.2017.1.2.11
Copyright (c) 2017 Graeme Maxton, Jorgen Randers
This work is licensed under a Creative Commons Attribution 4.0 International License.
Abstract
Society has so far failed to create a sustainable economic system because all conventional attempts to change the current paradigm lead to a short-term decline in the rate economic growth, resulting in higher inequality and unemployment, outcomes which are politically unacceptable. This article shows how to overcome this hurdle, by adopting 13 unconventional policies which reduce unemployment and inequality while cutting greenhouse-gas emissions, regardless of what happens to economic growth, and so allow for a gradual transition to a sustainable system in short-termist societies.
References
Maxton G. and Randers J., 2016. Reinventing prosperity – managing economic growth to reduce unemployment, inequality and climate change. Vancouver: Greystone Books.
Global Foot Print Network, 2003. Available at: http://www.footprintnetwork.org/our-work/ecological-footprint/ [Accessed: 25 January 2017].
Global Foot Print Network, 2017. [online] Available at: http://data.footprintnetwork.org/ [Accessed: 2 March 2017].
Meadows D.H., Meadows D.L., Randers J. and Behrens W.W., 1972. The limits to growth. Washington DC: Universe Books.
Randers J., 2012. 2052 – A global forecast for the next forty years. Vermont: Chelsea Green.
Randers J., Goluke U., Wenstøp F. and Wenstøp S., 2016. A user-friendly Earth system model of low complexity: the ESCIMO system dynamics model of global warming towards 2100", Earth System Dynamics, Vol 7, pp 831–850, 2016.